You are hereBlogs / FrenchandWebb's blog
FrenchandWebb's blog
---
Our gorgeous restored 1902 Herreshoff Buzzards Bay 30 Wachiwi is back in the water here in Belfast and will be rigged tomorrow. She can't wait to set sail again with her owner. The whole harbor looks better with her at the docks, and it sure looks great to see a Victorian vessel docked here in the beautiful Victorian town of Belfast, Maine.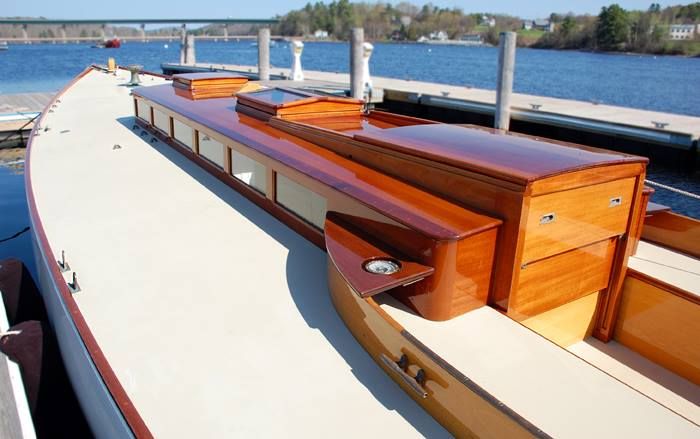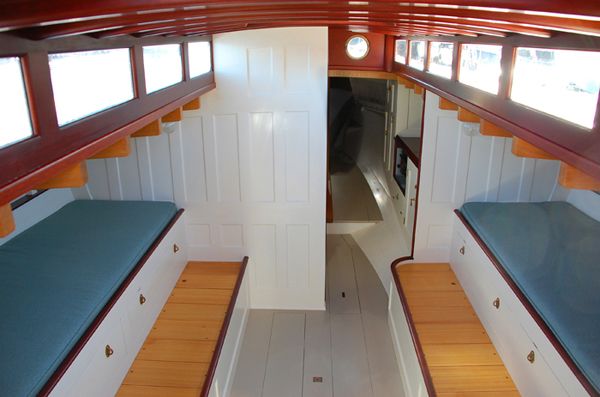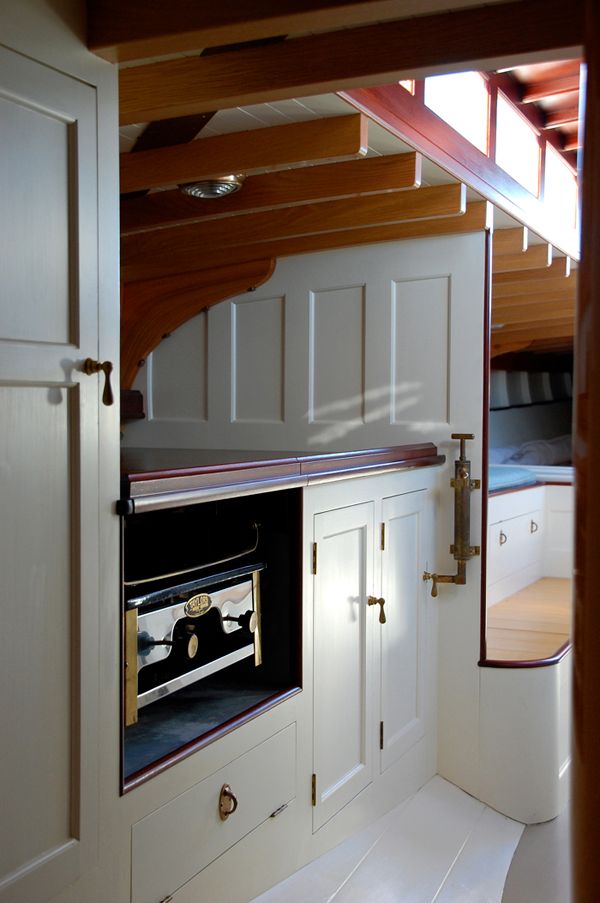 We will be building all new custom orders for the superb new daysailer designed by Chuck Paine. The PAINE 14 is a scaled-down adaptation of the venerable and much-loved Herreshoff 12 ½ with a fin keel and separate rudder for more lively performance.? She is available in beautifully detailed fiberglass with exquisite varnished mahogany trim, or equally beautifully detailed hand-built WEST epoxy cold-molded wood. ?At approximately half the weight of the original 12 ½ and about 10% smaller in length, breadth and depth, she preserves some of the "big boat" feel of her predecessor ?thanks to a lead ballast keel that accounts for nearly half her entire weight, but is optimized for easy trailering, maintenance, launch and retrieval. ?Click here for more information: http://frenchwebb.com/paine-14-daysailer/
Here's a time-lapse video showing the past couple months here as we've started building a new 39' wooden picnic boat:
A view of the cold-molded process of traditional wooden boat building: the molds are being set up to build the hull over. The hull will then be flipped right-side up, taken off the molding, and placed on the keel for the rest of the work.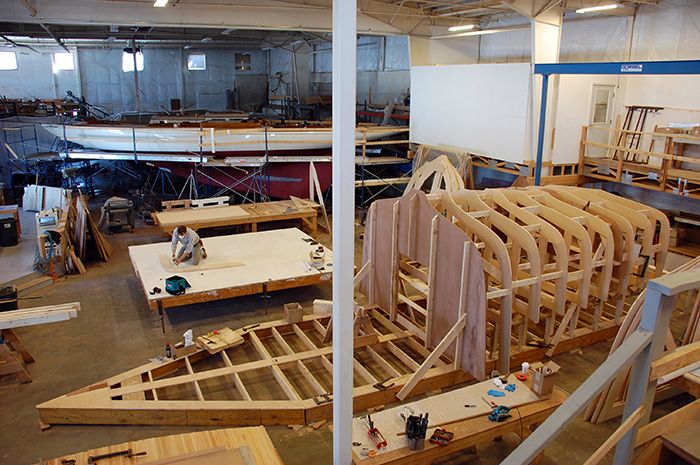 The gorgeous 1902 47' Herreshoff Buzzards Bay 30 Sloop Quakeress II, which we completely restored in 2008, is back home in the shop for some TLC this winter.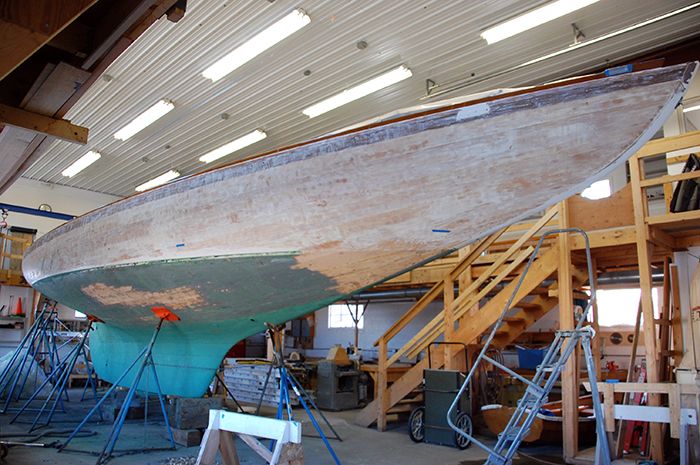 And here she is up-close at sail in this great little video made this summer off Nantucket:
Our lovely restored Herreshoff Buzzard's Bay 30 Lady M took her last sail of the season yesterday afternoon. She's docked in the Belfast Bay harbor now waiting to be moved in for the winter. Very quiet and peaceful in the cabin.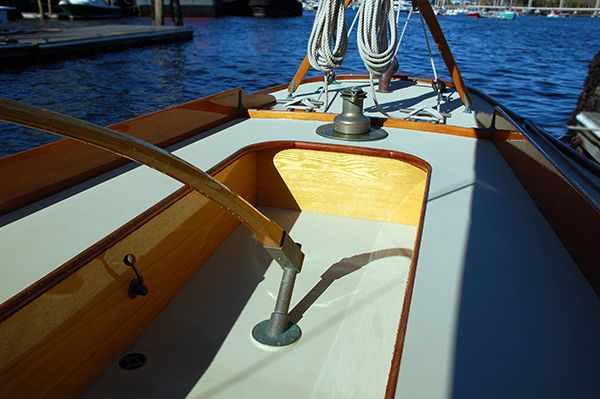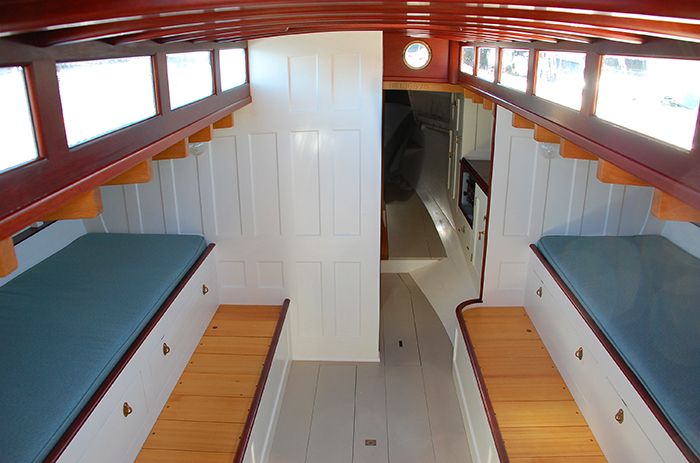 Quest wins Nantucket and Newport Classic Regattas
Over the September 1-2 Labor Day weekend, the 1930 yacht Quest won the Museum of Yachting Classic Yacht Regatta in Newport, Rhode Island. Quest, a Fife 8 meter recently restored by boat builders French & Webb of Belfast, Maine, also won the Opera House Cup on August 19th in Nantucket, Massachusetts.
The two Regattas were part of the Panerai Classic Yachts Challenge's North American Circuit, which also included the Corinthian Classic Yacht Regatta in Marblehead, Massachusetts on August 11-12th. Each regatta typically attracts 50-60 of the East Coast's most magnificent classic sailing vessels as well as some classic beauties from around the world.
August 20th, 2012
Our newly restored 1930 Fife 8m sloop Quest, owned by Ronald & Diane Palm of Toronto, continued her impressive 2012 racing season this weekend, at Nantucket Racing Week. Quest not only won her own classic division race, but she also won the main event on Sunday – the 40th Opera House Regatta, and she took best overall for the racing week!
Quest is in the middle here with sail number CN1 in this photo by the Nantucket Inquirer & Mirror: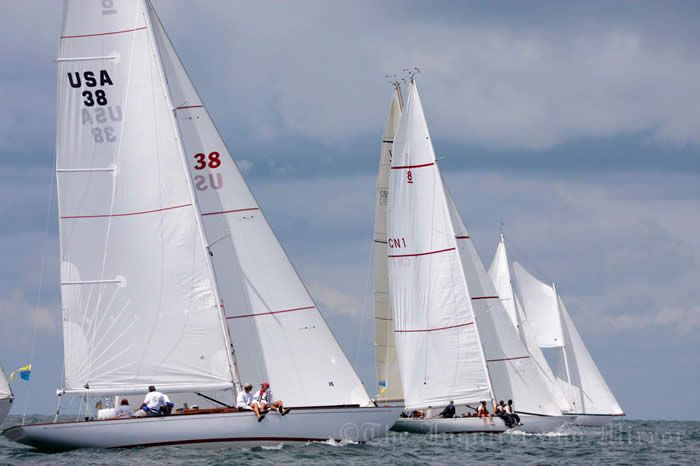 This is a restoration project we finished up. She's a 1929 Fife 8m we restored with racing in mind for her new owners. Turns out she's a quick one. She came in second in her first race of the season at the Toronto Royal Yacht Club last month.
The framing consists of Fife's favorite intermix of one sawn frame and two bent frames. In the restoration, we laid newly splined tight planking over those frames. The restoration included replacing the entire centerline structure, forefoot, keel, deadwood, and horn timber, as well as the transom, sheer planks and sheer clamps. We were presented with a typical Fife challenge in the form of lots of galvanized mild-iron floor and frame connections – all of which had to be replaced with bronze. The restoration also included restoring the 10,000 pound ballast to its originally designed form, constructing an entirely new deck frame and decks, and creating a new interior and cockpit. We completed the process by outfitting Quest with a new engine and new electrical, electronic, and mechanical systems.
Here's what she looked like early on -
Here's our 37' daysailer last fall: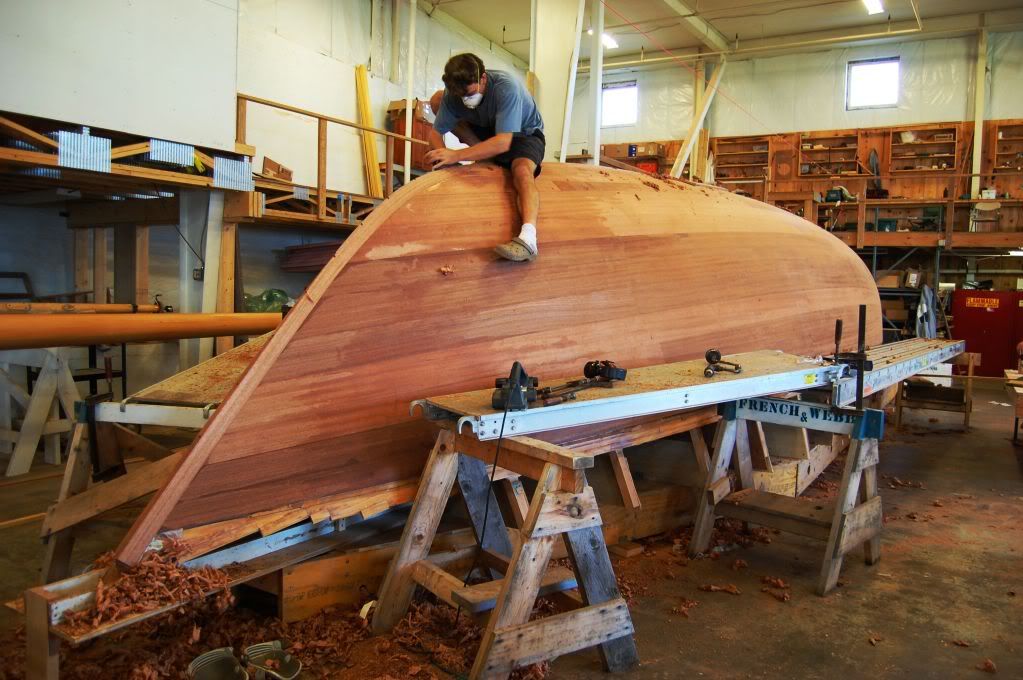 And here she is this summer: